The field of Logo designing is changing rapidly by the involvement of technicalities and creative challenges. Due to the de trop competition in the market, the custom Logo design services are only hiring those professionals who're creative enough to push themselves for a better productivity rate. In simple words, they aren't looking for only creative minds but for the ones who can get them more designs in less time. Well increasing the productivity without losing creativity isn't a rocket science. All you need is some simple hacks that you can implement right now to boost your productivity rate while designing Logos.
Set Keyboard Shortcuts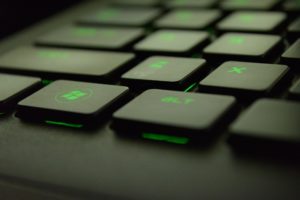 Setting the keyboard shortcuts in Adobe Illustrator can help you squeeze out a bit more time in your day. You can edit or create your own shortcuts. A sticky note with your shortcuts written on it can help you in making these shortcuts adjust in your workflow.
Overcome Creative Block
Mind mapping is a practice that helps you get the juice of creative ideas flowing. Just keep on creating the mind map and sketching ideas without any hesitation. Always complete the rough concepts and don't leave them incomplete. Expand your mind by going against the ideas flow.
Create A Repository of Ideas
Create your own database of Logos locally stored on your PC. By setting up a local repository of ideas, you can quickly access unique ideas for future references. Don't limit to folders and create a single word file to add your designs into it for quick inspiration.
Imitate Great Logos
Using a well-designed Logo as a base to create your own concept isn't a bad practice. It can help you decrease the time you take to design a single concept. The less time you spend on a single Logo; the more designs you'll be able to produce.
Read Also: 10 Logo Design Tips
Create Checklists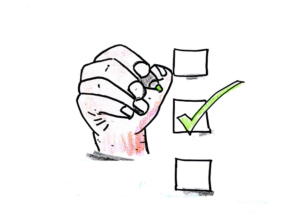 Making lists of the daily tasks is an excellent way to manage things quickly. Start from the top and keep on checking the completed tasks. It helps in keeping yourself focused on the tasks you've assigned to do.
Avoid Vacillation
Break your daily routine and tasks in steps for a better understanding. Set the easy-to-achieve goals with an end point for their completion. It'll help you avoid hesitations regarding your work. Revamp your workspace. Don't complicate the things and just do them.
Don't Go After Perfection
The things or tasks that are after perfection never reaches end point or get completed. So avoid achieving the perfectness in your designs because perfectness is only in nature. All other things are just close to perfect. Stop creating and finalize the concept at the moment when it feels sensible to you.
Manage Stress
Designers always have workload on them to finish by the deadlines. This workload leads to work stress. Scientifically it has been proved that getting a good nap helps in a fresh start of the day. You can get into some sports complex or physical activity to give yourself a break from work. You can try different relaxation techniques recommended by experts.
Do it your way
In the end, you're the one who will be doing it. The productivity topic isn't a limited topic so there's a lot of things that you can explore by yourself. You just need to find those small yet effective practices for increasing your productivity.